Friday, September 15, 2006
Sweet girl with beautiful smile.

was at j8 after training with bryan, we went to ta pao food, i got my long john combo 2 and he got his zinger then we went seperate ways..i was deciding wat bus to take then a girl with a very sweet smile walked into the lane for 410 white. alittle brief description of her, she was wearing a sleeveless or t-shirt, white is the colour, she got an orange sony ericsson fone on..hmm..so oki i guess maybe i should take tt bus. went up the bus and she was sitting at the back and the usual me, juz sit at the very front seat. tired la..lazy to move. was wondering where did i see her b4. then i suddenly remember! she stays around the same estate as mine! haha! then she dropped of one stop b4 me. i looked at her, then some how i think she looked back. then we had a 3 seconds eye contact. was amazing...she's really sweet really...was one of the most beautiful eyes i've seen...very nice
Weiric
sat under the tree @ Friday, September 15, 2006
Weiric's top 5 pretty actress!!!
Yes, i was wondering who is my top 5 pretty asian actress, then in the end i made up my mind! haha! here they are...
on the top of the list, this pretty model actress of taiwan called pan hui ru.
number 2 on the list! Lara of nan quan mama, very pretty and innocent looks haha...
number 3! lin li wen, wonder who she is rite? oki if you watched MVP 情人 shes the one who act as angel.
number 4, the girl who acted in PCK, debbie wong.
sorry cant find her picture leh..how??
number 5, The girl who acted in my lovely samsoon, the one who came bac frm USA ah! tt girl!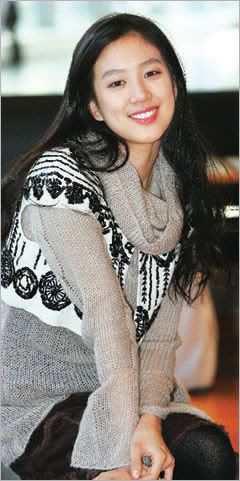 Well...there you go with my top5 of pretty asian actress haha! found out somting...all their nose very nice de hahaha!! anyways...will blog again soon!!
Weiric
sat under the tree @ Friday, September 15, 2006